First cycle (bachelor's) degree studies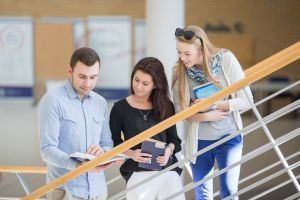 Mathematics
Are you fascinated by the queen of sciences? Do you have an analytical mind? Do you want to study mathematics at one of the leading universities in Poland? Choose mathematics as your major and exploit the potential of this field of study! Mathematics is an important part of culture and human activity, and helps to develop critical thinking. In three years of study (six semesters) you will acquire knowledge and skills related to a wide range of mathematical topics. This study programme is an adventure full of intellectual challenges!
Language: Polish
Duration: 6 semesters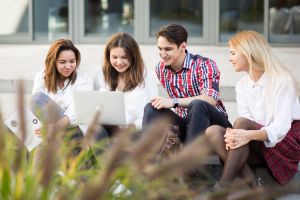 Computer Science
Today, an expert in the field of IT can count on a wide range of lucrative job offers in many branches of science and business. If you want to develop your analytical thinking skills and you are not afraid of technology, we have something for you! We offer a study programme lasting three-and-a-half years (seven semesters) in computer science, which provides thorough knowledge in the fields of both mathematics and computer science. You will also learn about new technologies that will give you a prime position in the rapidly changing and diverse jobs market.
Language: Polish
Duration: 7 semesters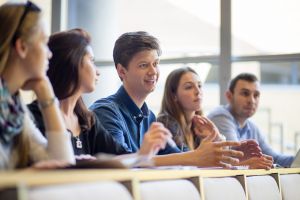 Teaching Mathematics and Computer Science
We offer a unique study programme for those who want to combine their knowledge of mathematics and computer science with a passion for teaching. The Teaching Mathematics and Computer Science degree programme serves to train prospective teachers of these two school subjects. In three years (six semesters) of study you will acquire the in-depth knowledge of mathematics and computer science essential to teach these subjects. We will equip you with the professional and personal competences necessary for facing the challenges of modern-day education. During the course you will also have access to the latest top-quality equipment. Choose Teaching Mathematics and Computer Science as your study programme to enable you to teach future generations!
Language: Polish
Duration: 6 semesters